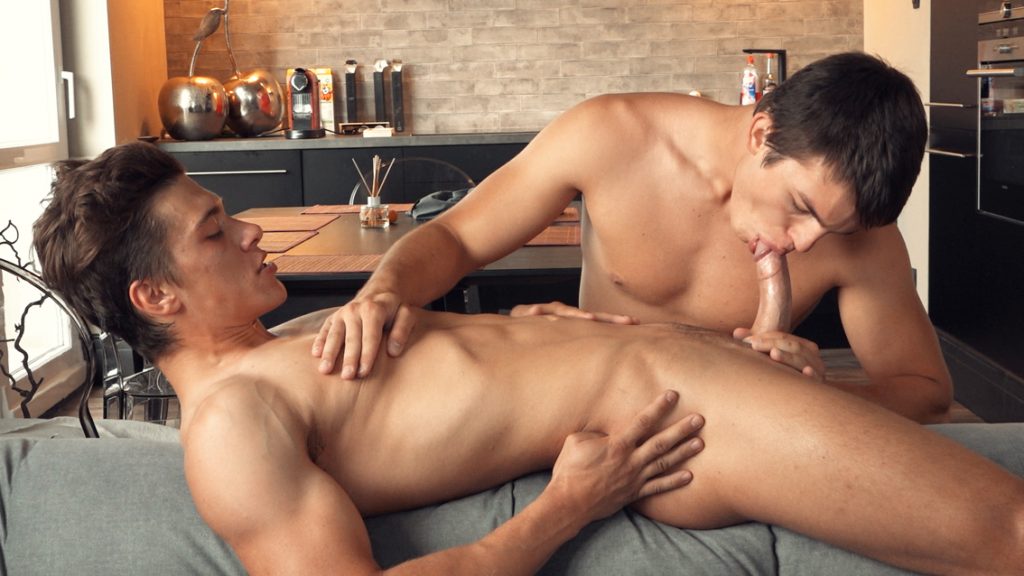 Longfellow was right, "Into each life some rain must fall", so why not make the best of it? The cherries shared between Enrique and Derek at the start of this episode show this was a summer scene.
It was filmed in a Budapest Apartment by Marty Stevens. Enrique wants to head out to see some of the city but there is an approaching thunderstorm. Inclement weather oddly makes Derek horny and he would rather be showered in his buddy's cum than Mother Nature's rain.
Always the one to go with the flow, Enrique acquiesces and demonstrates why he has the reputation of being one of the best cock suckers at BelAmi. Derek returns the favor, swallowing the whole of Enrique's long fellow. The two boys continue until they are both ready to rain cum.
Derek is typically a top, but the somber sky has put him in a sultry mood for bottoming. Both guys give an energetic performance as sweat runs down both their cheeks. It culminates with Derek shooting a very thick and creamy load.